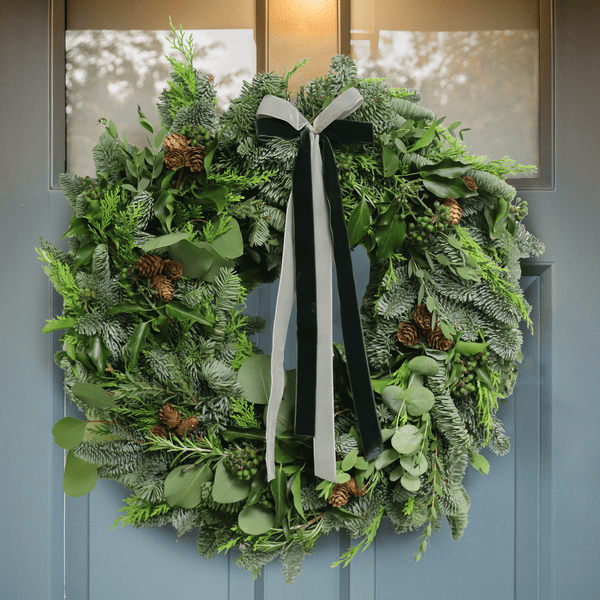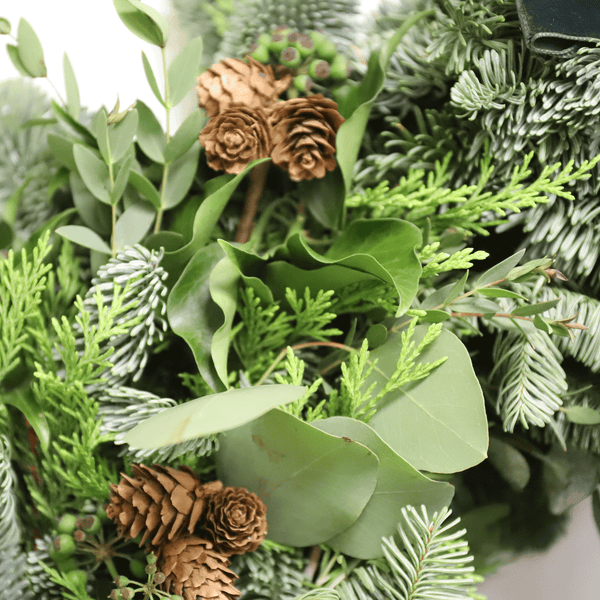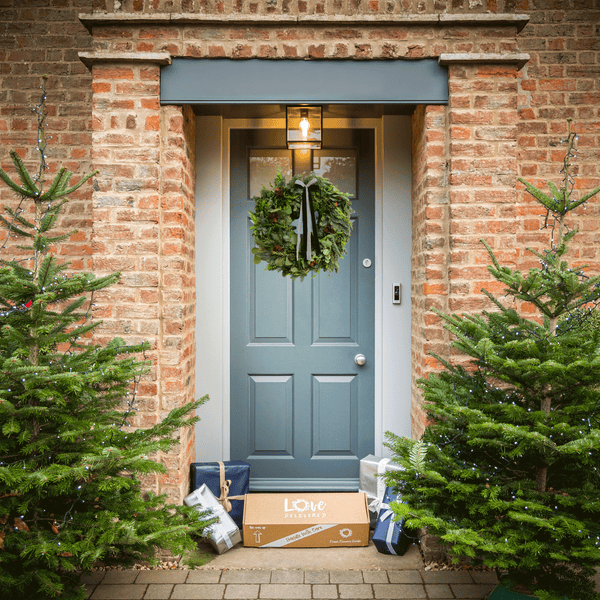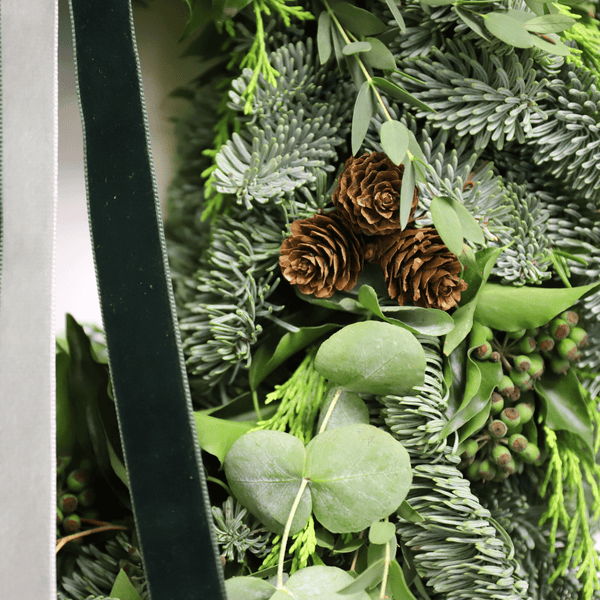 Dressed Noble Door Wreath with an Elegant Velvet Ribbon

A magical large wreath to get ready for Christmas. It's full of scented foliage's, berried Ivy and beautiful Omerica cone clusters,  finished with an elegant velvet ribbon bow with tails to create a wreath glowing with festive feeling and will add a touch of cosiness as you enter home on cold winter days, 
Cecily door wreath is  double backed with foliage so they do not scratch your door! There is also a handy loop at the back so you can easily attach is to any door hook! 
Perfect for any occasion, or just to show you care, this stunning wreath is delivered straight to the door with a personalised gift card.                                                                                      Alternatively just treat yourself to a beautifully adorned door to greet you each time you return home!
** Once Christmas is over why not reuse this beautiful ribbon as a tie to finish of that perfect gift wrap!
Box Includes:
1 x Mixed Seasonal Foliage Door Wreath Approximately 42 - 50cm width
** Occasionally a bud isn't quite ready or the weather has other ideas. So when this happens we select an alternative that's perfectly ready to cut and just as lovely in your bunch. **