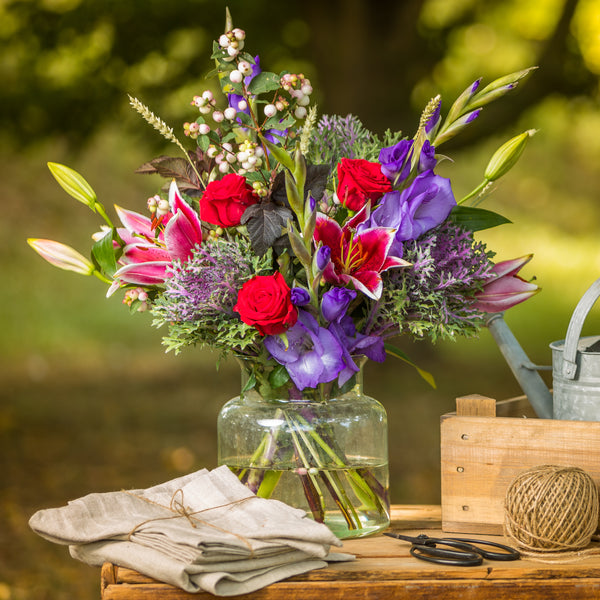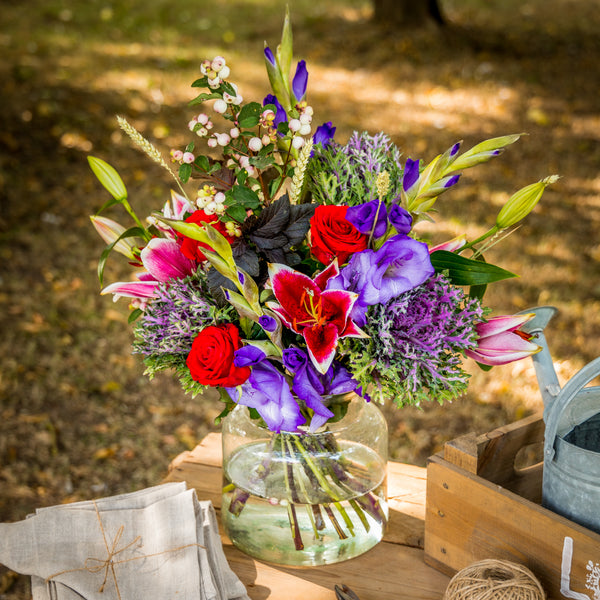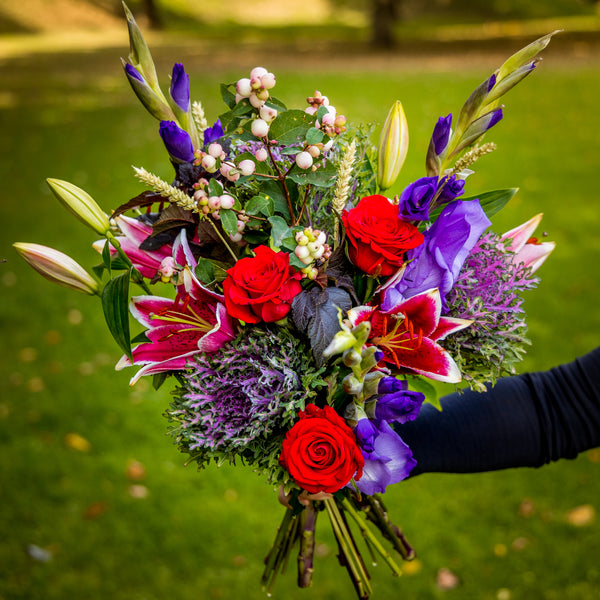 With its beautiful pink and purple tones, this vibrant bouquet is the perfect way to treat yourself or a loved one. It includes a luxurious mix including pink oriental lilies, snowberries and roses, and head-turning pink brassicas, all tied together with stunning diablo and dried wheat.
Perfect for any occasion, or just to show you care, this stunning selection is delivered straight to the door with a personalised gift card. 
Box Includes:
3 x Brassica Pink
2 x Seasonal Autumnal Foliage 
1 x Snowberries
3 x Red Rose
2 x Oriental Lily Pink
6 x Dried Wheat
3 x Purple Gladioli
Please note: all products will be delivered in bud, not as per photograph. This is to enhance their life and provide you with the freshest produce possible. 

** Occasionally a bud isn't quite ready or the weather has other ideas. So when this happens we select an alternative that's perfectly ready to cut and just as lovely in your bunch. **
Arrange like a pro!
Once your flowers arrive, untie the jute bow, unfurl the kraft paper to reveal your beautiful seasonal flowers.
Our flowers are arranged in bunches so you can simply arrange in several vases to adorn different rooms in your house or simply create one large display masterpiece!