Our Nursery has been buzzing the past few weeks with a hive of activity getting ready for Tulip Season! We believe that Tulips are one of the most beautiful flowers grown with an array of colours and types to choose from they add beauty and serenity to any environment. 
The tulip flower can be a single colour or a combination of colours, this can be stripped or mottled and the colours can be just have a subtle difference of bright contrasting colours like one of our favourites 'Flaming Flag'. 
The colours of the Tulip Flower can range from White to a deep black purple with everything in between Red, pink, creams, lemons yellow, Lilac the colours are endless.  
Did you know that a tulip flower can have anything from 4 to 100 individual petals, however the most common is just 6!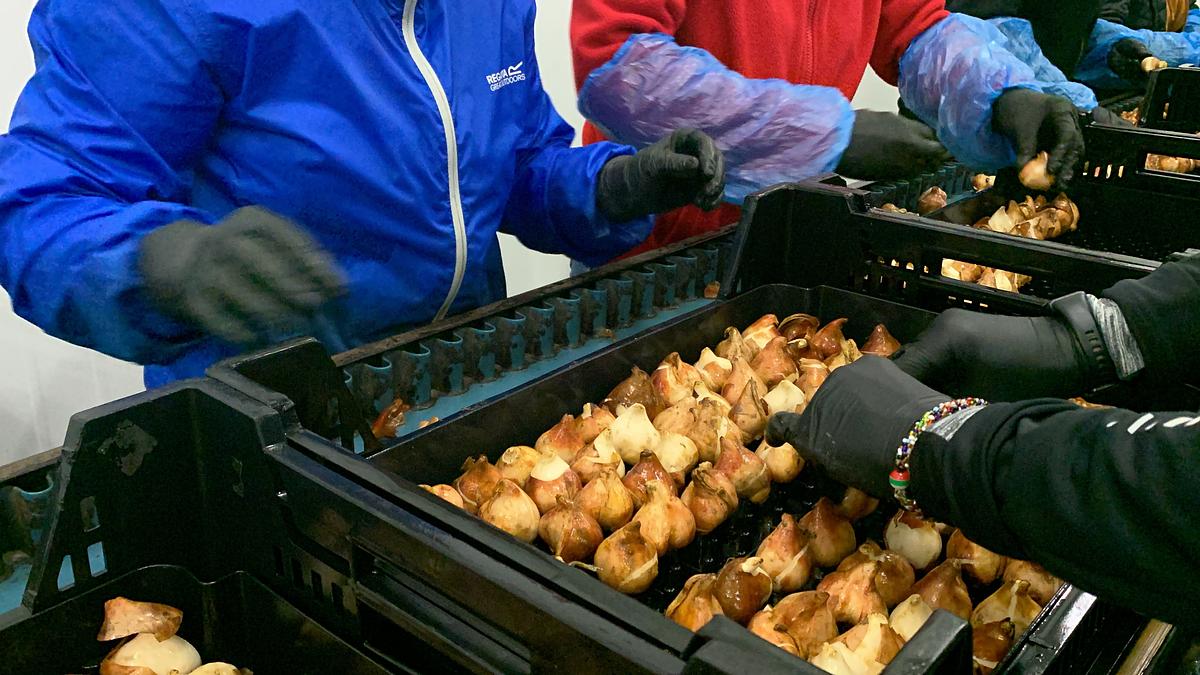 All our Tulips are grown Hydroponically meaning they are grown in nutrient filled water no messy peat filled Soil, saving those peat bogs.
The idea behind they hydroponics system is to remove as many barriers as possible between the plants roots and the water, oxygen, and nutrients it needs to grow and thrive.
The correct environment and climate is crucial when growing the perfect Tulip, with every detail being controlled. Cleanliness is also paramount even down to walking through an antibacterial foot dip when entering the shed and glasshouses.
The Bulbs are planted in trays with little spikes which the bulbs sit on, the bulbs must be placed upright with the shoot pointing straight.
Once planted the trays are filled with nutrient packed water and placed in the cold store and a controlled water temperature of 3 to 5 degrees where they will spend the next 21-28 days to form a root. This period changes depending on the time of the season but all the time the trays will be kept topped up with water, after the roots have grown the bulbs will be sent to our greenhouses.
Stay tuned for the next stage of their life!